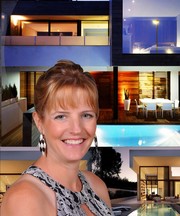 Susan Jackson
REALTOR®, GMA - Washington
Phone: 360.388.6925


email: globalpropertyrealtor@gmail.com





Every Client Should Have a Five Star Experience.
In client testimonials Susan is described as having a phenomenal eye for detail, great communicator, kind & considerate, focused, dedicated, knowledgeable in the industry & market, pleasure to work with and that she has a contagious enthusiasm for global beach & equestrian properties."
My goal is to create an exceptional experience for my clients. I am service oriented, investing my time into learning what you want in the purchase or sale of your property. When it comes to negotiating the best deal on your behalf, I also have the business acumen to do so. With my team, our goal is to provide a seamless transaction. You can expect that your transaction will be handled with the highest standards.
I came to the real estate industry with a business and marketing background that has proven to be very effective for moving properties quickly by placing them in front of the right audience. I am also looking at properties that may not be visible on the marketplace to help my buyers find exactly what they want in a specific type of property.
As a Global Marketing Agent, I have the tools and connections to expand your listing exposure far beyond the local marketplace. "Bringing the World of Real Estate to your door."
I have been blessed to combine some of my favorite things into one fabulous business! If you are looking for equestrian property, please put my 20+ years of professional equestrian experience to work for you. An avid snorkeler and boogie boarder, I have spent equal time on the water. Beachfront, waterfront or water view, let's find your beach life!
The highest standards have been set to help you in finding the privacy and security you seek in Luxury Living. *Market Research *Exterior and Landscape Design * Interior Design *Security Features
I am the daughter of a WWII Veteran. This past year I have had the honor and privilege of working for several Veterans, Servicemen & Women. I have co-sponsored Veteran Lending Benefit Classes with the Veterans Lending Group. If you are looking for someone who understands the process of helping you use your benefit to purchase a home, please contact me, I'm happy to help!
My husband and I enjoy life in the Pacific NW with our two wonderful dogs, and six glorified pets and food consumers, also known as horses. In our spare time we enjoy exploring new beaches. *Global Marketing Agent *National Association of Realtors – Code of Ethics
Testimonials
" We were extremely satisfied with the outstanding and very personable job Susan and her team did in selling our new home. We will recommend friends and family to contact her for any future transactions. We were very happy with the whole experience. Susan made the whole process stress free "
- Al
" I am privileged to know Susan Jackson as my friend for over ten years; she is loyal, honest, focused, and committed to achieving her goals. Dedicated to her work and with a phenomenal eye for detail, she is a high-energy person who identifies her objectives and works hard to achieve them. I value her knowledge and I trust her judgement; she is the one realtor who will market and sell my beautiful and much-loved home in north central Washington. "
- L. Seaman
" Susan Jackson has been a very conscientious broker. She stayed in touch with me when she had clients interested in the purchase of one of my listings. She is an exemplary human being and cares greatly 4 her clients as well as the people and animals around her. I myself have been a Realtor and Broker. Susan is one of the better human beings in this field that I have had the privilege get to know. "
- Petra Lewin Broker
" We have known Susan and her family for many years. We had a great time working a remodel project with Susan recently! She was a pleasure to work with when we decided to sell our family home this spring. Her marketing expertise had our family farm / equestrian property sold seven days after it went on the market! She was kind and courteous to our renters throughout the process. Her communication was excellent from our first meeting through closing. Great experience, we highly recommend Susan! "
- Don & Peggy Germann
" Working with Susan Jackson has been a delight! We enjoy how she understands our desires and our budget. She focuses on properties with land for small or large farming/ranching purposes, and is knowledgeable about the process from both sides of the fence! She has also been understanding with our hiccups in the process of finding our dream property. I would highly recommend her to anyone seeking property that goes beyond a house and a yard into a home and lifestyle acquired from the land you invest your heart and soul into! "
- Janice & Jerry M.
" Susan was fantastic to work with! She definitely went above and beyond for us during the selling of our home and the purchase of our new home. I highly recommend Susan! "
- Jennifer Louise Brin
" Susan has a comprehensive understanding of the industry market and is wonderful to work with! Susan's suggestions on preparing our home for market by referring us to a qualified contractor, saved us thousands of dollars on our siding and bathroom vanity upgrade! When we list our fabulous property, it will be in capable hands of Susan Jackson! "
- Connie Bailey
" Susan is awesome to work with. She is very knowledgeable and explains everything clearly step by step. Would highly recommend her to friends and family. Will definitely be working with her again in the near future. "
- Laurie & Curt Johnson
" I highly recommend Susan as a realtor. She went out of her way to make sure that I was happy and got what I wanted. She was always on time and very organized. She gave me my space to think when needed at sites. Also I never felt pushed or rushed in anyway. I couldn't have asked for better help. "
- Steele Johnson
Previous
Next