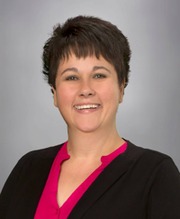 Karen St. Claire
Managing Broker / Executive Assistant / Transaction Coordinator - Washington
Phone 360-915-7195
email: karen@nwhomeexperts.com

Testimonials
" Susan was fantastic to work with! She definitely went above and beyond for us during the selling of our home and the purchase of our new home. I highly recommend Susan! "
- Jennifer Louise Brin
" We have known Susan and her family for many years. We had a great time working a remodel project with Susan recently! She was a pleasure to work with when we decided to sell our family home this spring. Her marketing expertise had our family farm / equestrian property sold seven days after it went on the market! She was kind and courteous to our renters throughout the process. Her communication was excellent from our first meeting through closing. Great experience, we highly recommend Susan! "
- Don & Peggy Germann
" I highly recommend Susan as a realtor. She went out of her way to make sure that I was happy and got what I wanted. She was always on time and very organized. She gave me my space to think when needed at sites. Also I never felt pushed or rushed in anyway. I couldn't have asked for better help. "
- Steele Johnson
" Working with Susan Jackson has been a delight! We enjoy how she understands our desires and our budget. She focuses on properties with land for small or large farming/ranching purposes, and is knowledgeable about the process from both sides of the fence! She has also been understanding with our hiccups in the process of finding our dream property. I would highly recommend her to anyone seeking property that goes beyond a house and a yard into a home and lifestyle acquired from the land you invest your heart and soul into! "
- Janice & Jerry M.
" Susan is awesome to work with. She is very knowledgeable and explains everything clearly step by step. Would highly recommend her to friends and family. Will definitely be working with her again in the near future. "
- Laurie & Curt Johnson
" We were extremely satisfied with the outstanding and very personable job Susan and her team did in selling our new home. We will recommend friends and family to contact her for any future transactions. We were very happy with the whole experience. Susan made the whole process stress free "
- Al
" Susan has a comprehensive understanding of the industry market and is wonderful to work with! Susan's suggestions on preparing our home for market by referring us to a qualified contractor, saved us thousands of dollars on our siding and bathroom vanity upgrade! When we list our fabulous property, it will be in capable hands of Susan Jackson! "
- Connie Bailey
" I am privileged to know Susan Jackson as my friend for over ten years; she is loyal, honest, focused, and committed to achieving her goals. Dedicated to her work and with a phenomenal eye for detail, she is a high-energy person who identifies her objectives and works hard to achieve them. I value her knowledge and I trust her judgement; she is the one realtor who will market and sell my beautiful and much-loved home in north central Washington. "
- L. Seaman
" Susan Jackson has been a very conscientious broker. She stayed in touch with me when she had clients interested in the purchase of one of my listings. She is an exemplary human being and cares greatly 4 her clients as well as the people and animals around her. I myself have been a Realtor and Broker. Susan is one of the better human beings in this field that I have had the privilege get to know. "
- Petra Lewin Broker
Previous
Next